Energy36 - Multi-lines electric meter and analyser
NEWS
Communication
Increases the communication distance long range radio to 6 km (in open field).
Integration 
Validation of the Modbus table in the softwares of Inneasoft company.
Privilege day
Introducing ENERGY36 solution on "privilege day Energy Efficiency" on January 27, 2015 in Paris.
ENERGY36
in 2 min
Video introduction of the multi-lines electric meter ENERGY36.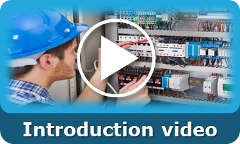 More videos in '
Introdution
' and '
how it works
'